DR. LADAN GHANIPOUR
Your incredibly caring, professional dentist in North Surrey, B.C.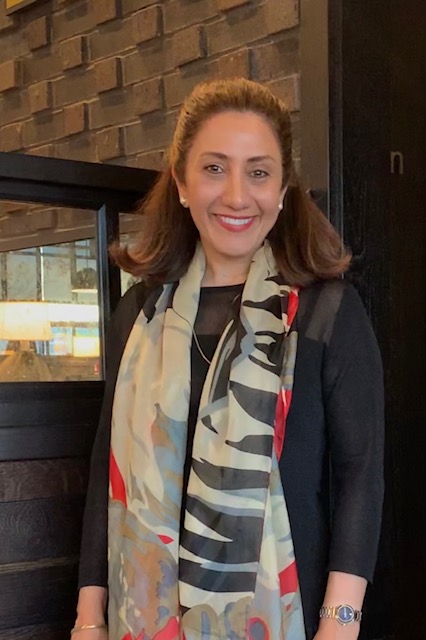 Dr. Ghanipour is the founding dentist at Aim Dental Centre, with over 22 years of experience. She is committed to providing clinical excellence in comprehensive dentistry and preventive care. She is passionate about the art and science of dentistry, provides the most current treatment options with integrity, care and gentle approach to her patients, kids and adults who she refers to as her dental family and aims for a pleasant dental experience for all in particular patients with anxiety.Dr. Ghanipour recognizes that her patients are unique individuals who have placed a great deal of trust in her and her team. That is just one reason why she values each and every patient relationship. She appreciates the time you have taken to visit this site and to find out more about our commitment to provide optimal oral health to all members of your family. As a clinical instructor, Dr. Ghanipour taught undergraduate dental students at UBC for 4 years. As a keen learner, she participates in various study clubs and continuing education courses including:
Occlusion Concepts and Restorative Dentistry – University of Western Ontario
Basic Orthodontics Study Club – UBC
Advanced Orthodontics Study Club – UBC
Invisalign Certification-Invisalign
Periodontics-Prosthodontics Study Club – UBC (Mentor Dr. Jim Grisdale)
Advanced Fixed Prosthodontics – UBC
Endodontics Study Club – UBC
TEST ( The Esthetic Study Club )
Memberships
Below are links to information about our other dentists. Please click on their individual names for more information.
Ready to Make a Change?
Call our dental office to book your appointment now